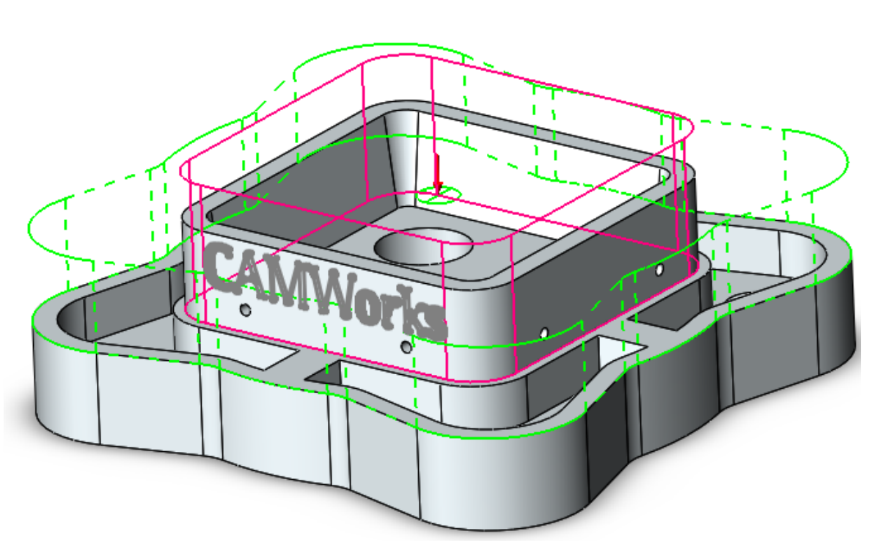 Video snimci prikazuju ažuriranja koja su dodata u CAMWorks 2023 radi poboljšanja korisničkog iskustva.
Vredi napomenuti da su neka od ovih poboljšanja zahtevala mnogo vremena i truda i da bi se čak mogla smatrati velikim poboljšanjima. Takođe, važno je znati da su sva poboljšanja koja ste videlu u prethodnoj blog objavi i ona koja će biti prikazana u nastavku, dodata na zahtev kupaca. CAMWorks tim želi da znate da slušaju i naporno rade da bi poboljšali CAMWorks kako bi Vam pomogli da brže i lakše programirate delove kako biste bili produktivniji i stekli veći udeo na tržištu.
Promena veličine dijaloškog prozora za izbor alata
Korisnici imaju tendenciju da koriste ovaj dijaloški prozor sve vreme, tako da je više korisnika i dobavljača zatražilo mogućnost promene veličine ovog prozora.
Regulisanje minimalnog prečnika rupe u operacijama rezanja navoja
Dodata je i mogućnost izmene minimalnog prečnika rupe za operacije urezivanja navoja, što bi korisnicima trebalo da omogući veću fleksibilnost prilikom programiranja operacija urezivanja navoja.
Povezivanje ulaza i izlaza alata u konturnim operacijama
Takođe, dodato je povezivanje ulaza i izlaza alata za povezane konturne operacije, što bi svakako trebalo da pomogne u poboljšanju korisničkog iskustva, jer je to bio problem u prošlosti.
Mogućnost određivanja dodatne visine ili dubine u drugom smeru tj. ostrva u oblasti obrade
Dodata je mogućnost za određivanje drugog konačnog smera tj. ostrva što omogućava dodavanje materijala na vrh ostrva za dodatne operacije obrade.
Podrška za tipove alata sa konusnim stablom i stablom sa žlebom
Podrška za tipove alata sa konusnim stablom i stablom sa žlebom je sada uključena u CAMWorks 2023. Ovo sada olakšava definisanje alata. U CAMWorks 2023 sada su podržani konusni alati sa oblikom lizalice.
Podrška za ciklično narezivanje navoja kada je smer uvlačenja obrnut
Pri narezivanju je sada dostupna podrška za ciklično narezivanje navoja kada je smer uvlačenja obrnut.
Poboljšanje TechDB
U prozoru TechDB, operacijama koje koriste alate za urezivanje ili utiskivanje navoja, sada se mogu dodeliti atributi pomoćnog vretena i podržani su za dodatne operacije.
Automatski izbor pravilnog post procesora
Treba pomenuti još jedno poboljšanje. To je mogućnost da CAMWorks 2023 automatski ponovo izabere pravilan post procesor sa podrazumevane putanje post procesora ako se putanja promeni. U CAMWorks 2023, čak i ako je putanja za post procesore promenjena, post procesor naveden u zastareloj datoteci će biti automatski ponovo izabran.
Želite više informacija?
Za dodatne informacije o CAMWorks proizvodima pišite nam na info@ib-caddy.com ili nas pozovite na +386 1 566 12 55.